News
DPS Athletics Hall of Fame Nominations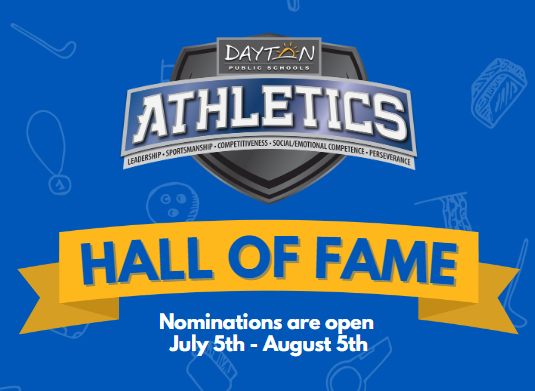 Nominations are now being accepted for the inaugural DPS Athletics Hall of Fame!
With a rich history of athletics, the Hall of Fame will honor those who have made significant contributions to the district and community through athletics.
If you would like to nominate an athlete, you can find the requirements and the form here
Thurgood Marshall grad sets Ohio University School Record
      Thurgood Marshall grad and current Ohio University Senior, CeCe Hooks made here 899th career field goal while scoring 25 points and 6 rebounds in helping the Bobcats defeat UMass-Lowell on December 20th. That field goal sets the Ohio Bobcats Women's Basketball career record for field goals made with 899, breaking the old record that had stood for 35 years. 
     CeCe currently has 908 field goals made for her career and her name is all over the Ohio University Women's Basketball Record Book. She also holds the school record for steals in a career with  435. She is currently 2nd all time in Points Scored, 2nd in points per game (18.3 ppg) , 2nd in free throws made (499), 4th in career rebounds (720), 4th in career assists (418), 7th in career blocked shots (67).  CeCe only needs 73 points to become Ohio University's all time leading scorer in both men's and women's basketball.
Dayton Public Schools All-Ohio Football Selections
DPS had two student athletes selected to the Division 3 All Ohio Football Teams for the 2021 season, Dunbar DB Darian Leslie (Sr) and Ponitz DL Tayleon Waterhouse (Sr). Congratulations to both young men.   
     Darian was selected to the First Team Defense as a defensive back .On the season, he led DPS with 6 interceptions. He also recorded 26 tackles on the season. Darian also played Wide Receiver on offense and returned kicks on special teams. He caught 23 passes for 323 yards and 3 touchdowns along with returning 8 kicks for 171 yards this season.
    Tayleon was selected to the Third Team Defense as a defensive lineman. Tayleon also played Linebacker and running back this season. He finished with 63 tackles recorded, 3 sacks and 2 fumble recoveries on the season. On offense, Tayleon also played Running Back and carried the ball 8 times for 20 yards. 
Girls Basketball Preseason Honors from the Dabbelt Report
The Dabbelt Report released its 2021-22 Miami Valley Super 60, Preseason Dayton Top 125 and Dayton Rising Stars lists for girls basketball. Two DPS student athletes made the Super 60. six made the Top 125 and 2 made the Dayton Rising Stars list. Congratulations to all the DPS student athletes selected.
Miami Valley Super 60
Jordan Pettigrew (Sr) - Ponitz
Morgan Postell (So) - Thurgood Marshall
Dayton Top 125
Zheyiah Rolack (So) - Meadowdale
Jordan Pettigrew (Sr) - Ponitz
Trinitee Frazier (Jr) - Stivers
Samara Gibson (So) - Thurgood Marshall
Morgan Postell (So) - Thurgood Marshall
Dayton Rising Stars 
LaShelle Bennett (Sr) - Meadowdale
Makayla Williams (So) - Thurgood Marshall